PDT and local community events calendar
Mon

Tue

Wed

Thu

Fri

Sat

Sun

August

August

August

1

2

3

4

5

Queens Park Parent & Baby Music

Queens Park Parent & Baby Music

https://www.pdt.org.uk/event/queens-park-parent-baby-music-2/2022-09-05/

Queens Park Parent & Baby Music – Interactive music session for 0-4yrs
Contact Kimberley kimberley@pdt.org.uk 07704 157 098

6

Bayswater Parent & Baby Music

Bayswater Parent & Baby Music

https://www.pdt.org.uk/event/bayswater-parent-baby-music/2022-09-06/

Bayswater Parent & Baby Music – Interactive music session for 0-4yrs
10am – 11am and 11.15 – 12pm
Contact Kimberley kimberley@pdt.org.uk 07704 157 098

7

Queens Park pre-crawlers Parent & Baby Music

Queens Park pre-crawlers Parent & Baby Music

https://www.pdt.org.uk/event/queens-park-parent-baby-music/2022-09-07/

Queens Park Parent & Baby Music – Face to Face Interactive music session for pre-crawlers
Contact Kimberley kimberley@pdt.org.uk 07704 157 098

Church Street Parent & Baby Music

Church Street Parent & Baby Music

12-18 Salisbury Street NW8 8DE

12-18 Salisbury Street NW8 8DE

https://www.pdt.org.uk/event/church-street-parent-baby-music/2022-09-07/

Church Street Parent & Baby Music – Interactive music session for 0-4yrs
Contact Kimberley kimberley@pdt.org.uk 07704 157 098

8

Outside Edge Drama Taster Session

Outside Edge Drama Taster Session

https://www.pdt.org.uk/event/outside-edge-drama-taster-session/2022-09-08/

You need to enrol for this session: email enrolment@grandjunction.org.uk. Please include your name and phone number in your email and a member of the Grand Junction team will contact you to get you signed up.

If you would like some help, email enrolment@grandjunction.org.uk or call 07541 477677 (Phayaphi) / 07719 854505 (Julia)

9

Westbourne Parent & Baby Music

Westbourne Parent & Baby Music

https://www.pdt.org.uk/event/parent-and-baby-music/2022-09-09/

Westbourne Parent & Baby drop-in – Interactive music session for 0-4yrs
contact Lina lina@pdt.org.uk text or What'sApp 07593 690 705

10

11

12

Queens Park Parent & Baby Music

Queens Park Parent & Baby Music

https://www.pdt.org.uk/event/queens-park-parent-baby-music-2/2022-09-12/

Queens Park Parent & Baby Music – Interactive music session for 0-4yrs
Contact Kimberley kimberley@pdt.org.uk 07704 157 098

13

Bayswater Parent & Baby Music

Bayswater Parent & Baby Music

https://www.pdt.org.uk/event/bayswater-parent-baby-music/2022-09-13/

Bayswater Parent & Baby Music – Interactive music session for 0-4yrs
10am – 11am and 11.15 – 12pm
Contact Kimberley kimberley@pdt.org.uk 07704 157 098

Outside Edge Movement Taster Session

Outside Edge Movement Taster Session

https://www.pdt.org.uk/event/outside-edge-movement-taster-session/2022-09-13/

You need to enrol for this session: email enrolment@grandjunction.org.uk. Please include your name and phone number in your email and a member of the Grand Junction team will contact you to get you signed up.

If you would like some help, email enrolment@grandjunction.org.uk or call 07541 477677 (Phayaphi) / 07719 854505 (Julia)

14

Queens Park pre-crawlers Parent & Baby Music

Queens Park pre-crawlers Parent & Baby Music

https://www.pdt.org.uk/event/queens-park-parent-baby-music/2022-09-14/

Queens Park Parent & Baby Music – Face to Face Interactive music session for pre-crawlers
Contact Kimberley kimberley@pdt.org.uk 07704 157 098

Church Street Parent & Baby Music

Church Street Parent & Baby Music

12-18 Salisbury Street NW8 8DE

12-18 Salisbury Street NW8 8DE

https://www.pdt.org.uk/event/church-street-parent-baby-music/2022-09-14/

Church Street Parent & Baby Music – Interactive music session for 0-4yrs
Contact Kimberley kimberley@pdt.org.uk 07704 157 098

15

16

Westbourne Parent & Baby Music

Westbourne Parent & Baby Music

https://www.pdt.org.uk/event/parent-and-baby-music/2022-09-16/

Westbourne Parent & Baby drop-in – Interactive music session for 0-4yrs
contact Lina lina@pdt.org.uk text or What'sApp 07593 690 705

17

18

19

Community English

https://www.pdt.org.uk/event/community-english/2022-09-19/

Pre entry and Entry 1

In partnership with Westminster Adult Education Service.

A FREE beginner's level course designed to improve your listening and speaking skills in everyday life situations. You will also learn basic grammar and develop vocabulary. 8 weeks course, 2 classes per week – attend both days.

You need to enrol for this course.
email enrolment@grandjunction.org.uk.

 

Queens Park Parent & Baby Music

Queens Park Parent & Baby Music

https://www.pdt.org.uk/event/queens-park-parent-baby-music-2/2022-09-19/

Queens Park Parent & Baby Music – Interactive music session for 0-4yrs
Contact Kimberley kimberley@pdt.org.uk 07704 157 098

Language Cafe`

https://www.pdt.org.uk/event/language-cafe/2022-09-19/

A friendly and welcoming session to meet with local people, improve your English, and gain confidence. We will discuss a different topic each week. Everyone welcome! In person.
Contact email enrolment@grandjunction.org.uk or call 07541 477677 (Phayaphi) / 07719 854505 (Julia)

Junction Juniors

https://www.pdt.org.uk/event/junction-juniors/2022-09-19/

Junction Juniors Age 7-11 For children aged 7-11 years (in school year 3-6)
Working with highly skilled and experienced drama facilitators we will lead the group through a series of creative activities and end with an informal performance to parents and carers.
To book your child's place please contact Young People and Schools Manager for an application form joanne@grandjunction.org.uk

20

Bayswater Parent & Baby Music

Bayswater Parent & Baby Music

https://www.pdt.org.uk/event/bayswater-parent-baby-music/2022-09-20/

Bayswater Parent & Baby Music – Interactive music session for 0-4yrs
10am – 11am and 11.15 – 12pm
Contact Kimberley kimberley@pdt.org.uk 07704 157 098

21

Community English

https://www.pdt.org.uk/event/community-english/2022-09-21/

Pre entry and Entry 1

In partnership with Westminster Adult Education Service.

A FREE beginner's level course designed to improve your listening and speaking skills in everyday life situations. You will also learn basic grammar and develop vocabulary. 8 weeks course, 2 classes per week – attend both days.

You need to enrol for this course.
email enrolment@grandjunction.org.uk.

 

Queens Park pre-crawlers Parent & Baby Music

Queens Park pre-crawlers Parent & Baby Music

https://www.pdt.org.uk/event/queens-park-parent-baby-music/2022-09-21/

Queens Park Parent & Baby Music – Face to Face Interactive music session for pre-crawlers
Contact Kimberley kimberley@pdt.org.uk 07704 157 098

Church Street Parent & Baby Music

Church Street Parent & Baby Music

12-18 Salisbury Street NW8 8DE

12-18 Salisbury Street NW8 8DE

https://www.pdt.org.uk/event/church-street-parent-baby-music/2022-09-21/

Church Street Parent & Baby Music – Interactive music session for 0-4yrs
Contact Kimberley kimberley@pdt.org.uk 07704 157 098

22

23

Westbourne Parent & Baby Music

Westbourne Parent & Baby Music

https://www.pdt.org.uk/event/parent-and-baby-music/2022-09-23/

Westbourne Parent & Baby drop-in – Interactive music session for 0-4yrs
contact Lina lina@pdt.org.uk text or What'sApp 07593 690 705

24

Art Party

https://www.pdt.org.uk/event/art-party-2/2022-09-24/

Art Party is Grand Junction's popular monthly family drop-in workshop. Join Grand Junction for two hours of creative fun and games. Most suited to children aged 2 -11 and their families. For more info contact info@grandjunction.org.uk

25

26

Community English

https://www.pdt.org.uk/event/community-english/2022-09-26/

Pre entry and Entry 1

In partnership with Westminster Adult Education Service.

A FREE beginner's level course designed to improve your listening and speaking skills in everyday life situations. You will also learn basic grammar and develop vocabulary. 8 weeks course, 2 classes per week – attend both days.

You need to enrol for this course.
email enrolment@grandjunction.org.uk.

 

Queens Park Parent & Baby Music

Queens Park Parent & Baby Music

https://www.pdt.org.uk/event/queens-park-parent-baby-music-2/2022-09-26/

Queens Park Parent & Baby Music – Interactive music session for 0-4yrs
Contact Kimberley kimberley@pdt.org.uk 07704 157 098

Language Cafe`

https://www.pdt.org.uk/event/language-cafe/2022-09-26/

A friendly and welcoming session to meet with local people, improve your English, and gain confidence. We will discuss a different topic each week. Everyone welcome! In person.
Contact email enrolment@grandjunction.org.uk or call 07541 477677 (Phayaphi) / 07719 854505 (Julia)

Community Knit and Stitch

Community Knit and Stitch

https://www.pdt.org.uk/event/community-knit-and-stitch/2022-09-26/

Get creative and be inspired while at home. Using a mixture of different textile and craft materials you will create a unique piece of textile art for your home. Introductory course.
In person and online only during January.
You need to enrol for this course email enrolment@grandjunction.org.uk. Please include your name and phone number in your email and a member of the Grand Junction team will ring you back to get you signed up.

Junction Juniors

https://www.pdt.org.uk/event/junction-juniors/2022-09-26/

Junction Juniors Age 7-11 For children aged 7-11 years (in school year 3-6)
Working with highly skilled and experienced drama facilitators we will lead the group through a series of creative activities and end with an informal performance to parents and carers.
To book your child's place please contact Young People and Schools Manager for an application form joanne@grandjunction.org.uk

Grand Junction Choir

https://www.pdt.org.uk/event/grand-junction-choir/2022-09-26/

Join Grand Junction, sing some great music and meet other people in your community. They will explore a wide variety of music. No singing experience is needed, and everyone is welcome. Join a fun singalong every Monday.

27

Bayswater Parent & Baby Music

Bayswater Parent & Baby Music

https://www.pdt.org.uk/event/bayswater-parent-baby-music/2022-09-27/

Bayswater Parent & Baby Music – Interactive music session for 0-4yrs
10am – 11am and 11.15 – 12pm
Contact Kimberley kimberley@pdt.org.uk 07704 157 098

Community Art for Wellbeing

Community Art for Wellbeing

https://www.pdt.org.uk/event/community-art/2022-09-27/

Open to anyone interested in experimenting with different methods of drawing, painting and collage, whilst learning about the artists who inspired these approaches. Students will have the opportunity to undertake their own projects, such as an acrylic painting or pencil illustration.
In person and online
Call the WAES to enrol on 020 7297 7297. Or email communitylearning@waes.ac.uk

28

Community English

https://www.pdt.org.uk/event/community-english/2022-09-28/

Pre entry and Entry 1

In partnership with Westminster Adult Education Service.

A FREE beginner's level course designed to improve your listening and speaking skills in everyday life situations. You will also learn basic grammar and develop vocabulary. 8 weeks course, 2 classes per week – attend both days.

You need to enrol for this course.
email enrolment@grandjunction.org.uk.

 

Queens Park pre-crawlers Parent & Baby Music

Queens Park pre-crawlers Parent & Baby Music

https://www.pdt.org.uk/event/queens-park-parent-baby-music/2022-09-28/

Queens Park Parent & Baby Music – Face to Face Interactive music session for pre-crawlers
Contact Kimberley kimberley@pdt.org.uk 07704 157 098

Mindfulness & Breathwork for Wellbeing

Mindfulness & Breathwork for Wellbeing

https://www.pdt.org.uk/event/mindfulness-for-wellbeing/2022-09-28/

Led by popular teacher Jessica Clements, this is an introductory course focusing on staying free from depression, stress, anxiety and pain. You will learn how to breathe and move toward a mindful body and mind.

Lunchtime Mindfulness for Wellbeing will be running at Grand Junction and online only during January, on Zoom. You need to enrol for this course: email enrolment@grandjunction.org.uk. Please include your name and phone number in your email and a member of the Grand Junction team will ring you back to get you signed up.

Church Street Parent & Baby Music

Church Street Parent & Baby Music

12-18 Salisbury Street NW8 8DE

12-18 Salisbury Street NW8 8DE

https://www.pdt.org.uk/event/church-street-parent-baby-music/2022-09-28/

Church Street Parent & Baby Music – Interactive music session for 0-4yrs
Contact Kimberley kimberley@pdt.org.uk 07704 157 098

29

30

Westbourne Parent & Baby Music

Westbourne Parent & Baby Music

https://www.pdt.org.uk/event/parent-and-baby-music/2022-09-30/

Westbourne Parent & Baby drop-in – Interactive music session for 0-4yrs
contact Lina lina@pdt.org.uk text or What'sApp 07593 690 705

October

October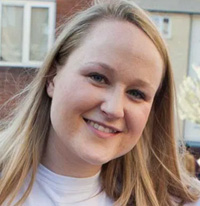 Our Autumn calendar of events will be updated shortly. Meanwhile, check out what else is happening in August, activities and events for young people https://ourcity.org.uk/
Westminster Community and Maternity Champions and contributors have created this calendar of local events. These events include both live and online events you can attend from the comfort of your own home. All events are free.
Kimberley Durrance Health and Communities Programme Manager kimberley@pdt.org.uk
If you'd like to get in touch do email us at hello@pdt.org.uk – your ideas – your thoughts – or just to say hello!