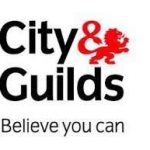 Level 1 Certificate for IT Users (757-01)
A Level 1 user can make use of predefined or commonly used IT tools for activities that are at times non-routine or unfamiliar, they will be able to devise solutions to use IT tools to improve productivity. Any aspect that is unfamiliar will require support and advice from other people.
Entry requirements
This is a Free course subject to eligibility. The City & Guilds have not set additional entry requirements for this qualification.
Duration and deliver
The course will be delivered over 18 weeks with a combination of class room and on-line support sessions. To achieve the certificate you must gain a minimum of 13 credits.
What is involved in studying of this course
An activity will typically be 'straightforward or routine' because …
The task or context will be familiar and involve few factors (for example, time available, audience needs, message structure) and …
The techniques used will be familiar or commonly undertaken.
For a full list of units, download the qualification handbook from the centre documents section
What careers can this lead to?
This qualification could help you get a job in areas such as:
Data entry clerk
Receptionist
Business administration assistant
Trainee application support
For further information email us at training@pdt.org.uk
Paddington Development Trust, Office B, Norland House, Queensdale Crescent, London W11 4TL