All regular Community Champions activities have been postponed due to Coronavirus restrictions on social gathering and in line with social distancing guidelines.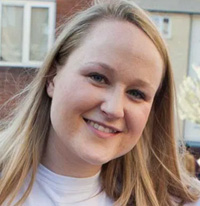 Looking for something to do during the lock-down? We are all in this together and we can make staying home a better experience for everyone.

Well you're in luck! Check out our online calendar on the button below!



Kimberley Durrance Health and Communities Project Manager (Mozart and Church Street Champions) kimberley@pdt.org.uk
The Mozart Community and Maternity Champions project launched on the Mozart in late 2012 and got off to a flying start. We currently have an active and passionate team of champions.
Coronavirus has changed a lot of things for Community and Maternity Champions but PDT believes that there is a still a huge role for Champions to play.

We can all…
Look after ourselves
Make sure you follow the self-isolating and social distancing rules from the Government. Don't feel pressured to look after others if it means you cannot look after your own health Take care of your mental health and wellbeing
Be a role model
We can't control what others do but we can control what we do. As Champions we expect you to be a role model during this time by making sure that you follow the social distancing and self-isolation rules and do not put yourself or others at risk.
Some of us might be able to …
Look after each other
Many of us are finding the current situation very difficult. As your project leaders, we will provide support where we can but unfortunately, we can't always be there.
If you feel able, there are lots of ways that you can support the other Champions in your team who might be having a bad day, even if its just having a chat or making someone laugh.
Share correct information
There is a lot of information being shared about Coronavirus that is not true.
There are lots of easy things you can do to help people get the right information. Have a look at our information sharing factsheet for more details.
Connect people to support
If you find someone that needs support then tell them to call Westminster Council's Coronavirus helpline on 0207 641 1222 or ask us if you are unsure where they can go.
Running and promoting activities
Over the next few weeks we hope to offer more and more of our activities and sessions online. You can help by helping us promote, test or even run these activities.
Volunteer with other organisations
We will share opportunities with you as we are here but you can also register your interest here.
Questions? Contact your Champions Team Leader Kimberley kimberley@pdt.org.uk or Lizzie Fletcher lizzie@pdt.org.uk 07593 690 705.
---
Download the Mozart Community Champions Highlight Report April 2019 – March 2020
please click on this page link Publications to view all Westminster Community Champions reports and the Community Champions Social Return on Investment evaluation October 2017 – May 2018