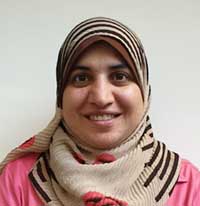 The Westbourne Community and Maternity Champions project launched in 2015. Since then an active group of volunteers has been working hard to spread important messages and promote local services that can make a big difference to people's health and quality of life.
We are currently looking for new volunteer Champions. Get in touch if you want to volunteer with a fun and friendly team, receive support from the Project Leader to work towards your goals and help to support the health and wellbeing of your community.
Lina Alchami Westbourne Champions Project Leader lina@pdt.org.uk 07801 749 828
Local to the Westbourne area in Westminster and looking for something to do? Well you're in luck! Check out our events calendar below!
Download the Westbourne Community Champions Highlight Report April 2020 – March 2021
please click on this page link Publications to view all Westminster Community Champions reports and the Community Champions Social Return on Investment evaluation October 2017 – May 2018