All regular face to face Community and Maternity Champions activities have been postponed due to Coronavirus restrictions on social gathering and in line with social distancing guidelines. But we have lots of online activities for you to enjoy!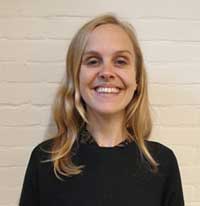 Looking for something to do during the lock-down? We are all in this together and we can make staying home a better experience for everyone.

Well you're in luck! Check out our online calendar button below!


Lizzie Fletcher Health and Communities Programme Manager lizzie@pdt.org.uk

The Westbourne Community and Maternity Champions project launched in 2015. Since then an active group of volunteers has been working hard to spread important messages and promote local services that can make a big difference to people's health and quality of life.
Coronavirus has changed a lot of things for Community and Maternity Champions but PDT believes that there is a still a huge role for Champions to play. What is a Champion now?
Below documents and flyers that Champions are sharing now!
"Watch our COVID19 Vaccination Q & A session below with Dr Joan St John and Dr Connie Junghans held on 18th February 2021 – answering your questions on the COVID19 Vaccine."
A video on how the COVID19 vaccine has been developed so quickly from the National Institute for Health Research
COVID-19 Answering the Myths – COVID Conspiracy Theory
---
Download the Westbourne Community Champions Highlight Report April 2019 – March 2020
please click on this page link Publications to view all Westminster Community Champions reports and the Community Champions Social Return on Investment evaluation October 2017 – May 2018