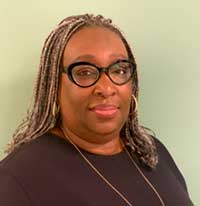 Ola Badamosi Deputy CEO focusing on employment and economic development strategy
The SWEET Programme
The COVID-19 crisis won't last forever. Many will start looking for opportunities. Our advisers are here to help you find them!
Wellbeing – our advisers will help you get the support you need to stay happy and well.
Use your time – at home to start a training course, revise your CV and practise interview skills.
Prepare now – to make sure you are at the front of the queue when employers take on more new workers.
Search and apply – there are jobs out there now or you could look for things for the near future.
So get in touch today for a telephone or online chat with our team! The service is independent, confidential and completely FREE
Get ahead, get committed!
call us on 020 7266 8254 or email pdtesocial@pdt.org.uk
The SWEET project is designed to help women make changes in their lives and achieve their goals. It helps women from ethnic minorities in West London who would like to get a full or part time job or at least to take the first steps towards getting a job, for example by starting some training or doing a work placement. The Project is funded by the European Social Fund and the National Lottery, through the Big Lottery Fund.
The Partners
Paddington Development Trust is the lead partner coordinating the programme. It works with the following partners:
Urban Partnership Group (UPG)
Get Set
ELATT
Equi-Vision
Belina Consulting
The partners work with women from Hammersmith and Fulham; Harrow; Brent; Ealing; Barnet; Hillingdon and Hounslow.
What SWEET offers
Your own personal advise
Free, friendly, confidential, one to one appointments
Help to generate a good CV
Encouragement to develop your skills and confidence
Help with English, if you need it
Links to full and part time jobs
Informed guidance to find the right training course or small business start-up
Friendly groups with other women
Workshops within the community
A little extra help with childcare and clothes
Check your eligibility for SWEET
Please visit the link below to complete the form …
If you would like to know more, or to join the programme, please call 020 7266 8254 or email pdtesocial@pdt.org.uk