Grace Erin Reid (Interim Chair)
After over 10 years in the commercial, non-profit sector, Grace decided that she wanted to be the master of her own destiny. With the support and guidance of PDT she was able to turn that dream into a reality.
Grace is a Critical Friend, Consultant and Founder of urlifeurbusiness. She is passionate about using her professional and lived experience to support organisations to move beyond the tick box approach to Diversity and Inclusion.
Her mission is to help organisations to create equitable workplace cultures of belonging where all employees are empowered to thrive.
Yvann Stephens (Treasurer)
Yvann is Deputy Head of Finance at Marylebone Cricket Club, the owners of Lord's Cricket Ground. She has worked in the area for three years, and became aware of PDT's work through a personal friendship. She joined the board of trustees as Treasurer in spring 2020. A German-born, UK-educated Australian, she read Physics at Oxford before escaping to London to become an accountant, training with and reaching the position of Senior Manager in audit at KPMG, before moving to MCC. Women's education and career development and assistance for refugees are causes very close to her heart. She is a mother of young children, a serial language learner and an unashamed Excel fan. PDT is her first formal charity involvement and she is excited to get started.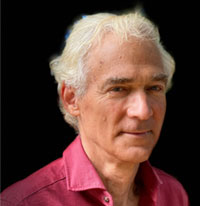 Stephen Winningham
Stephan is an international banker who has built and led growing, profitable Corporate Finance and M&A businesses across Europe, the US and Asia. He's a highly productive Trusted Advisor to CEOs and Boards of Directors. Stephen is also a Corporate Board member and a Co-Founder, Chairman and Trustee of Charities in the UK and the US.
Stephen leads from the front and focuses on senior client engagement, business disciplines, collaboration, accountability, brand enhancement and culture. He's been deeply involved in firm strategic acquisitions and complex integration, as well as managing decisive downsizings in fluctuating markets.
As a senior executive in Corporate Finance Europe for Houlihan Lokey, Steve was instrumental in building it from a modest practice of 17 M&A and Capital Markets bankers in London to 140 bankers in 5 countries. He has served on HL's global Management Committee and is Chairman or Board member of its European subsidiaries.
At Lloyds Banking Group, Stephen led both the Financial Institutions and FTSE 350 Groups, managing 200 people and over £37billion of credit risk. During the Financial Crisis his Group's Revenues grew by 75% and PBT by 83%. He served on the Corporate Bank's Executive, Risk and Credit Committees.
At Citigroup, Stephen was among the highest Revenue-producing Investment Bankers worldwide, and was co-Head of the Telecoms Group in North America. In Asia, he ran M&A and several Sector Groups for 15 countries across Asia. His team built Revenues, Backlog and Fees 18% pa despite flat markets, and elevated Citigroup's M&A market position to #2 in Asia, up from #4.
Stephen is a Director (and member of the Audit, Risk and Compliance Committee) of Teleperformance SE, a €15 billion+ market cap company. In the UK, Stephen is co-Founder and Chairman of City Harvest London, and a Trustee of Paddington Development Trust. Stephen earned an MBA from Columbia University (Finance and Marketing), a BA from Colgate University and undertook additional graduate studies in Economics at New York University.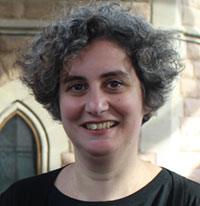 Katerina Alexiou
Katerina is a Senior Lecturer in Design at the Open University and has a long-standing interest in collaborative design and community led development. As part of her research she has worked with many civil society organisations and community groups engaged in place-making and creative civic action. With a background in architecture, her focus is on exploring and developing creative processes, tools and infrastructures to empower people to design collaboratively and to cultivate their skills, talents and resources so that they can create the environments and ways of living that they value. She joined the PDT board of trustees in 2021.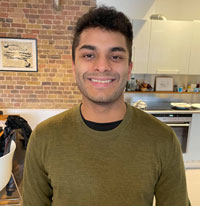 Rajiv Sinha
Rajiv is Community Marketing Manager at a startup in London dedicated to helping aspiring musical artists earn a living and achieve recognition in their field. Before this, he was at University College London (UCL), where he read Politics & East European Studies and had the opportunity to spend time studying in Moscow.
Rajiv has been an active member of the Green Party for around three years, having held various positions therein. He is currently the Treasurer of the Young Greens (the party's youth wing), and has held roles related to elections and democratic accountability in the past. Working with the Green Party has allowed Rajiv to pursue campaigns related to the environment, representation, housing, and local communities. Rajiv is eager to continue work on these causes as a trustee at Paddington Development Trust.
Sophia Matthew
Sophia has a wealth of experience working in Digital Marketing at a senior level, spanning digital strategy to delivering tactical elements to market. Having worked in different sectors from: publishing, retail, consumer health and most recently a technology company, she has a wide view of business.
She also has a long-standing history volunteering in the community, serving functions such as supporting and mentoring children, school board member and helping at meal centres and food banks. Her knowledge of Westminster comes from her personal connections and experience of the borough and the services it has to offer. Sophia strongly believes in being an active member of the community and with this she would like to continue having a positive impact as a trustee at Paddington Development Trust.
Bill Jacob
Bill Jacob has benefited from being involved in North Paddington for over twenty years, originally overseeing and encouraging Anglican clergy and congregations in the area, and building links with faith groups. Throughout he has supported the regeneration of St Mary Magdalene's Paddington – Grand Junction as a community asset and hub, currently as chair of PDT's project board. Before working in Westminster he was involved in training Anglican and Methodist clergy. Since he was a student he has been involved in a wide variety of ways with community engagement and adult education projects. He has published extensively on the social history of religion in 18th and 19th century England and Wales.
Tim Todhunter
Tim Todhunter is a public fundraising expert with 15 years' experience of raising money in the charity sector. He is passionate about the impact which the sector can deliver. He is currently Head of Fundraising Campaigns and Events at Crohn's and Colitis UK.