Abi Carter (Chair)
Abi is Head of Growth and Partnerships at Dot Dot Dot, a social enterprise that bring empty properties back into use by filling them with property guardians who then volunteer in their local communities …

She got to know PDT from her previous roles as Head of Strategy and then as Director of the charitable foundation at Marylebone Cricket Club at Lord's Cricket Ground, a near neighbour of PDT in Westminster. She worked in the area for 12 years, and joined the board of trustees in the summer of 2016, becoming Chair in 2017.
Ines Newman
Ines Newman started her career working as a town planner for Westminster City Council responsible for the environmental improvement programme in North Paddington. She went on to work as an advocate planner for community groups and trades councils in the Docklands area before becoming an economic development officer for Hackney followed by Harlow. From 1999-2007 she was Head of Policy at the Local Government Information Unit and then worked for the local government centre at Warwick University. She is very pleased to be a trustee on PDT and get back to her roots.
Yvann Stephens
Yvann is Deputy Head of Finance at Marylebone Cricket Club, the owners of Lord's Cricket Ground. She has worked in the area for three years, and became aware of PDT's work through a personal friendship. She joined the board of trustees as Treasurer in spring 2020. A German-born, UK-educated Australian, she read Physics at Oxford before escaping to London to become an accountant, training with and reaching the position of Senior Manager in audit at KPMG, before moving to MCC. Women's education and career development and assistance for refugees are causes very close to her heart. She is a mother of young children, a serial language learner and an unashamed Excel fan. PDT is her first formal charity involvement and she is excited to get started.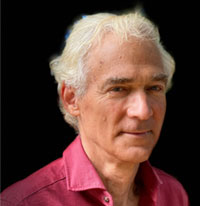 Stephen Winningham
is an international banker who has built and led growing, profitable Corporate Finance and M&A businesses across Europe, the US and Asia. He's a highly productive Trusted Advisor to CEOs and Boards of Directors. Stephen is also a Corporate Board member and a Co-Founder, Chairman and Trustee of Charities in the UK and the US.
Stephen leads from the front and focuses on senior client engagement, business disciplines, collaboration, accountability, brand enhancement and culture. He's been deeply involved in firm strategic acquisitions and complex integration, as well as managing decisive downsizings in fluctuating markets.
As a senior executive in Corporate Finance Europe for Houlihan Lokey, Steve was instrumental in building it from a modest practice of 17 M&A and Capital Markets bankers in London to 140 bankers in 5 countries. He has served on HL's global Management Committee and is Chairman or Board member of its European subsidiaries.
At Lloyds Banking Group, Stephen led both the Financial Institutions and FTSE 350 Groups, managing 200 people and over £37billion of credit risk. During the Financial Crisis his Group's Revenues grew by 75% and PBT by 83%. He served on the Corporate Bank's Executive, Risk and Credit Committees.
At Citigroup, Stephen was among the highest Revenue-producing Investment Bankers worldwide, and was co-Head of the Telecoms Group in North America. In Asia, he ran M&A and several Sector Groups for 15 countries across Asia. His team built Revenues, Backlog and Fees 18% pa despite flat markets, and elevated Citigroup's M&A market position to #2 in Asia, up from #4.
Stephen is a Director (and member of the Audit, Risk and Compliance Committee) of Teleperformance SE, a €15 billion+ market cap company. In the UK, Stephen is co-Founder and Chairman of City Harvest London, and a Trustee of Paddington Development Trust. Stephen earned an MBA from Columbia University (Finance and Marketing), a BA from Colgate University and undertook additional graduate studies in Economics at New York University.
Bill Jacob
Bill Jacob has benefited from being involved in North Paddington for over twenty years, originally overseeing and encouraging Anglican clergy and congregations in the area, and building links with faith groups. Throughout he has supported the regeneration of St Mary Magdalene's Paddington – Grand Junction as a community asset and hub, currently as chair of PDT's project board. Before working in Westminster he was involved in training Anglican and Methodist clergy. Since he was a student he has been involved in a wide variety of ways with community engagement and adult education projects. He has published extensively on the social history of religion in 18th and 19th century England and Wales.
Filsan Ali
Filsan is the Director of a grassroots community organisation (Midaye SDN) that deliver services in the West London regions for the BME communities. Filsan has developed greater interest in the field of community development. Thus for the past thirteen years Filsan has worked in different positions both at the statutory and voluntary sector levels. In the past five years she has been involved in the development and delivery of community-led FGM services, which involved working in partnership with Health and social care services, in addition she has been contributing to the National policy on FGM, as well as the academic research on the subject where she was co-author and contributor of a published BMJ article and a research paper published by the BioMed central. She is passionate on advocating the community voice and challenges the status quo, with the aim of developing an authentic and culturally appropriate, sustainable services that meets the true needs of the community. She has led the learning outcome of the published community research "Together we can stop it: Community Engagement in FGM (2015)" and "Building New Alliance to End FGM" (March 2018). She joined PDT board 2019 and very pleased to be trustee member of PDT