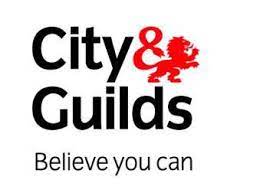 Level 2 Certificate for children & young people workforce
This qualification is designed for learners who want to develop a career as a child minder, youth worker, nursery nurse or nursery manager.
Level 2 will suit you if you work, or are about to work, in a supporting role as a nursery assistant, Crèche worker or special educational needs assistant. You want to work with children, but you'll generally work under supervision.
Entry requirements
This is a Free course subject to eligibility. The City and Guilds have not set additional entry requirements for this qualification.
What is involved in studying this course?
The certificate for the Children and Young People's Workforce is a generic qualification that will be relevant across the Children and Young People's in England. To achieve a certificate you must gain a minimum of 35 credits.
What careers can this lead to?
There is a diverse range of job roles for people with child care qualifications. These qualifications can help you find work as a …
Nursery nurse
Childminder
Special Educational Needs assistant
Child care centre manager
Preschool advisor

For further information, please contact:
Hoss Malek 0752 319 919 / hoss@pdt.org.uk
Noemi Suyat 0207 460 6488 / noemi@pdt.org.uk
Somia Ibrahim on 07377 131 640 / somia@pdt.org.uk 
Or email us at training@pdt.org.uk

Paddington Development Trust, Office B, Norland House, Queensdale Crescent, London W11 4TL