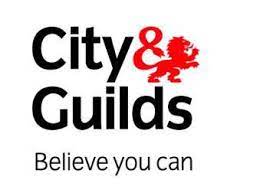 People's reasons for needing to improve their English often vary, and this qualification is designed to be flexible. This Functional Skills qualification is intended for anyone wishing to develop their English. They focus on both the underpinning skills as well as the ability to apply English to different contexts.
Entry requirements
This is a Free course subject to eligibility. The City & Guilds have not set additional entry requirements for this qualification.
What is involved in studying of this course?
You'll usually be asked to complete a short test at the start of your course that's known as an initial assessment. This will help to decide which qualification is right for you.
Our Functional Skills English qualification, has been designed to help learner of all ages and levels, supporting them to develop and demonstrate the practical skills needed in real-life situations confidently.
What careers can this lead to?
they can be completed alongside progress towards GCSE and work=based qualifications. Achieving these qualifications should increase candidates' confidence and motivation, and the skills they gain will be valuable in the workplace or in any further learning. Being able to use spoken and written English effectively is vital for almost any career.
If your intending to use your Functional Skills in English qualification to support an application for permanent Settlement or Naturalisation in the UK, you will also need to ensure that you have met all of the Home Office's other requirements.
For further information email us at training@pdt.org.uk
Paddington Development Trust, Office B, Norland House, Queensdale Crescent, London W11 4TL