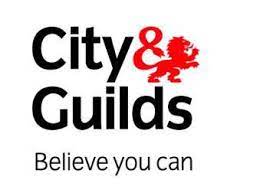 The Level 3 Diploma in Adult Care is an occupational qualification for learners who currently or want to work in Adult Care Settings in England. The qualification is linked to the Lead Adult Care Worker Trailblazer Apprenticeship. It is applicable to a variety of roles where workers have key responsibilities for the delivery of care and support, and/or a level of supervisory responsibility for others such as:
Lead Adult Care Worker
Lead Personal Assistant
Key Worker
Domiciliary Care Worker
Senior Care Assistant
Support Worker
This qualification offers a clear overview of the role and responsibilities of those working at this level of adult care. It focuses on a person-centred approach to care, enabling students to demonstrate equality and inclusion to all those within their practice. It provides students with a sound knowledge of safeguarding, effective communication, handling information safely and confidentiality. It provides a clear understanding of how to meet health and safety standards, as well as maintain the wellbeing of those they care for.
The role of an adult carer has some autonomy, delegated responsibility and/or responsibility for the supervision of others. This course enables students to learn, develop and demonstrate the skills and knowledge required for employment and/or career progression in adult care.

There are nine Mandatory Units, and the Optional Units will be chosen with the assessor based on the learner's role and responsibility:
580 hours – the total qualification time for this course
329 of these hours is your guided learning, in taught sessions with your tutor
remaining hours is for your personal study time and coursework
Learners looking to progress within the care system and move to a higher position can also look to study the higher:
City & Guilds Level 4 Diploma in Adult Care
City & Guilds Level 5 Diploma in Leadership and Management in Adult Care
To successfully complete this qualification, learners need to be working or have a work placement within the adult care system. It is essential that learners have a current enhanced DBS check prior to commencing the qualification – this forms part of the initial assessment.
Learners will have access to resources on Laser, which will form part of the weekly teaching sessions. Students are also encouraged to use these resources outside of class time to expand their knowledge and understanding.
For further information email us at training@pdt.org.uk
Address: Stowe Centre, 258 Harrow Road, W2 5ES
Phone: 0207 2668 241